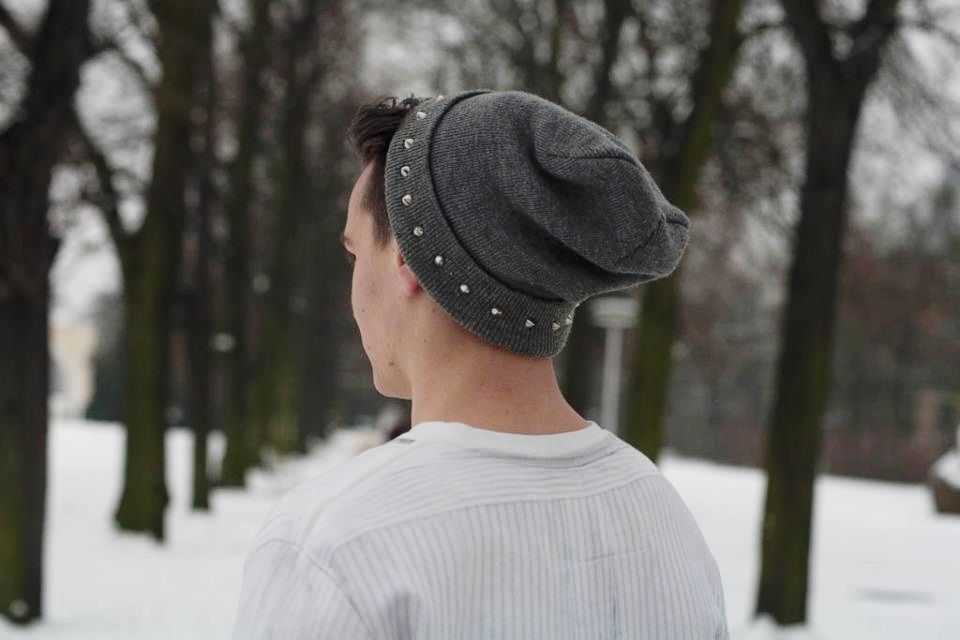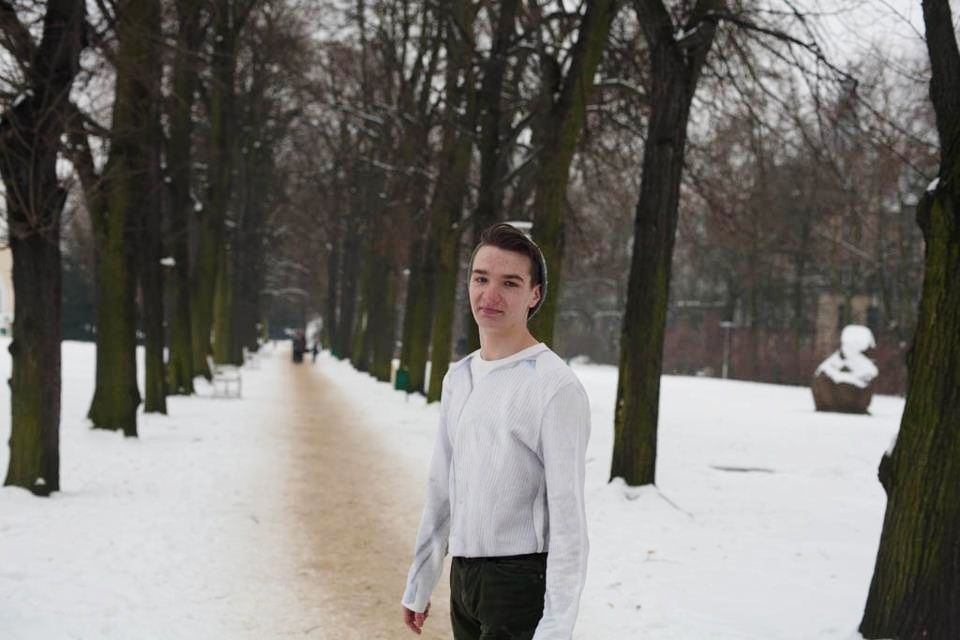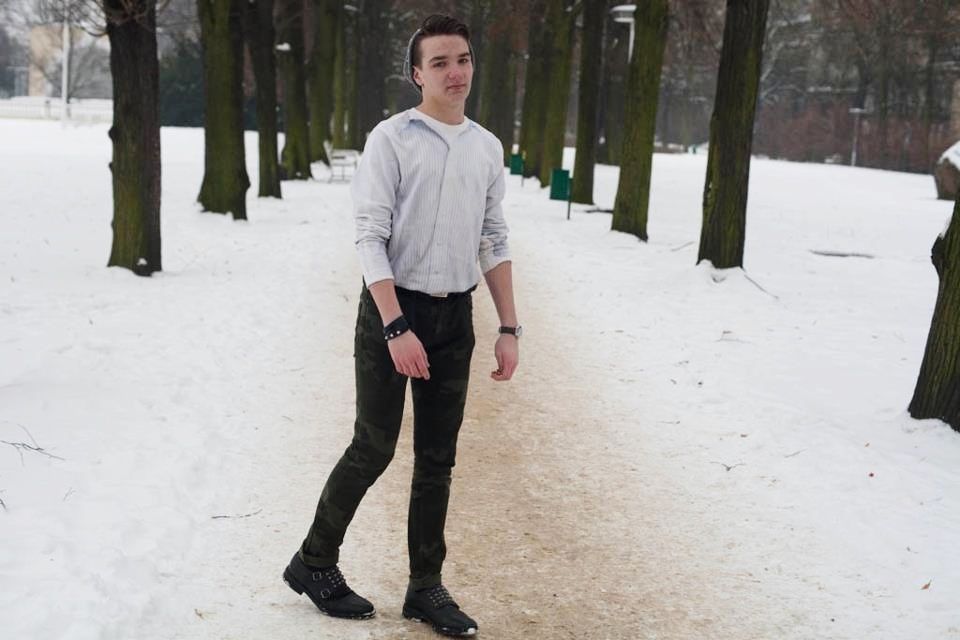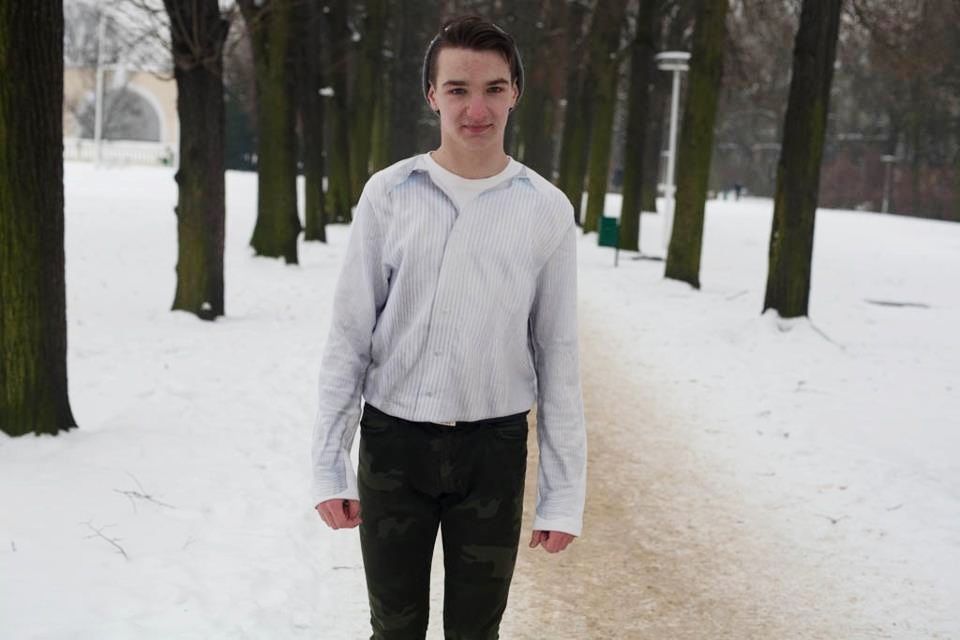 WINTER! GO AWAY! As you can see abov

e, I undress in th cold and desperately pose without my down-filled jacket. It is the only ting thet keeps me slive during this endl

ess cruel winter
. My frustraction reaches the top. It is dark and gray everywhere. How much would it take?! Apart from the fact that I have
no 123434232 jackets and coats, so every post would look the same. In order, however, to show a
phenomenal (in my opinion) sweatshirt MMM x H & M, I had to overcome the fear of freezing.
The coolest part of taking pictures in the cold are full of wonder and pity paserby' looks, which are really funny. But the most comical person in the whole situation is me -posing, schivering creature with red, frozen nose. And next on the bench lies a jacket ...
ODEJDŹ ZIMO! Akysz! Jak widać powyżej rozbieram się na mrozie i desperacko pozuję bez mojej puchowej parki. Tylko ona trzyma mnie przy życiu podczas tej niekończącej się okrutnej zimy. Moja frustracja sięga zenitu. Wszędzie ciemno, szaro, buro. I
le to może trwać?! Pomijając już fakt, że nie mam 123434232 kurtek i dwa razy więcej płaszczy, więc każdy post wyglądał by, nie oszukujmy się, tak samo. Chcąc, jednak pokazać fenomenalną (moim zdaniem) bluzę MMM x H&M musiałem przemóc strach przed zamarznięciem. Najfajniejszym elementem towarzyszącym robieniu zdjęć na mrozie są pełne zdziwienia i zarazem politowania spojrzenia przechodniów, które naprawdę są śmieszne. Jednak najśmiesznie
j w tej całej sytuacji wypadam chyba ja - pozująca, trzęsąca się istota z czerwonym, odmarzniętym nosem. A obok na ławce leży parka...
Malwina photos . mmm x h&m blouse . zara pants and shoes . diy beanie .